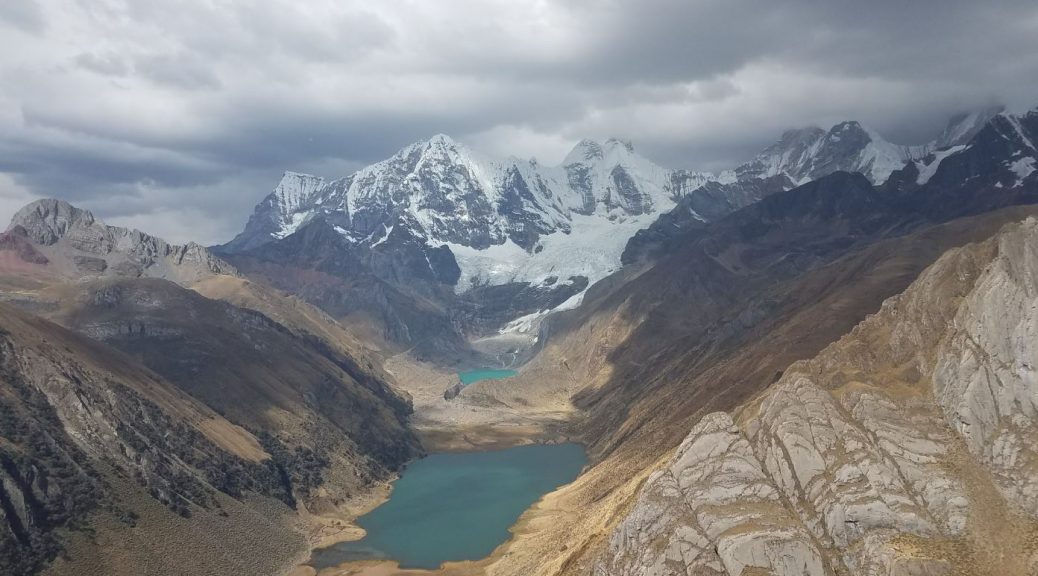 Sacred Space
Sacred Space
I spent the second half of August about as far from New York City as imaginable – split between a city in the Peruvian Andes and the back country surrounding it. Being in Huaraz (population ~100,000), and especially being in the teeny towns surrounding it, had me reflecting on our relationship with space, the natural world, and the built environment.
My decision to live in a big city is almost entirely driven by taste. Mostly, I just love living in the city because the mixed up jumble of people, foods, music, and jobs are too exciting to miss out on. Of course, there are social benefits that come from living in densely populated areas, most notably the reduced level of climate-destroying pollutants that come out of these areas, as we've talked about here before. This is one of the really big ironies of living in cities – by surrendering quick and easy access to nature, we're doing a lot to preserve it. I grew up in Oregon, going hiking and camping all summer long. Although we can do some hiking out here off of the commuter rail lines, being in the middle of a forest is the thing I miss most about not having a car.
It's a pretty good trade-off. These days, we rent a car a handful of times each year and head for the hills. The sting off not getting to spend much time out in the wilderness is sort-of offset by the knowledge that at least I'm doing my small piece to help protect it.
But man.
When you're out there?
It's just incredible: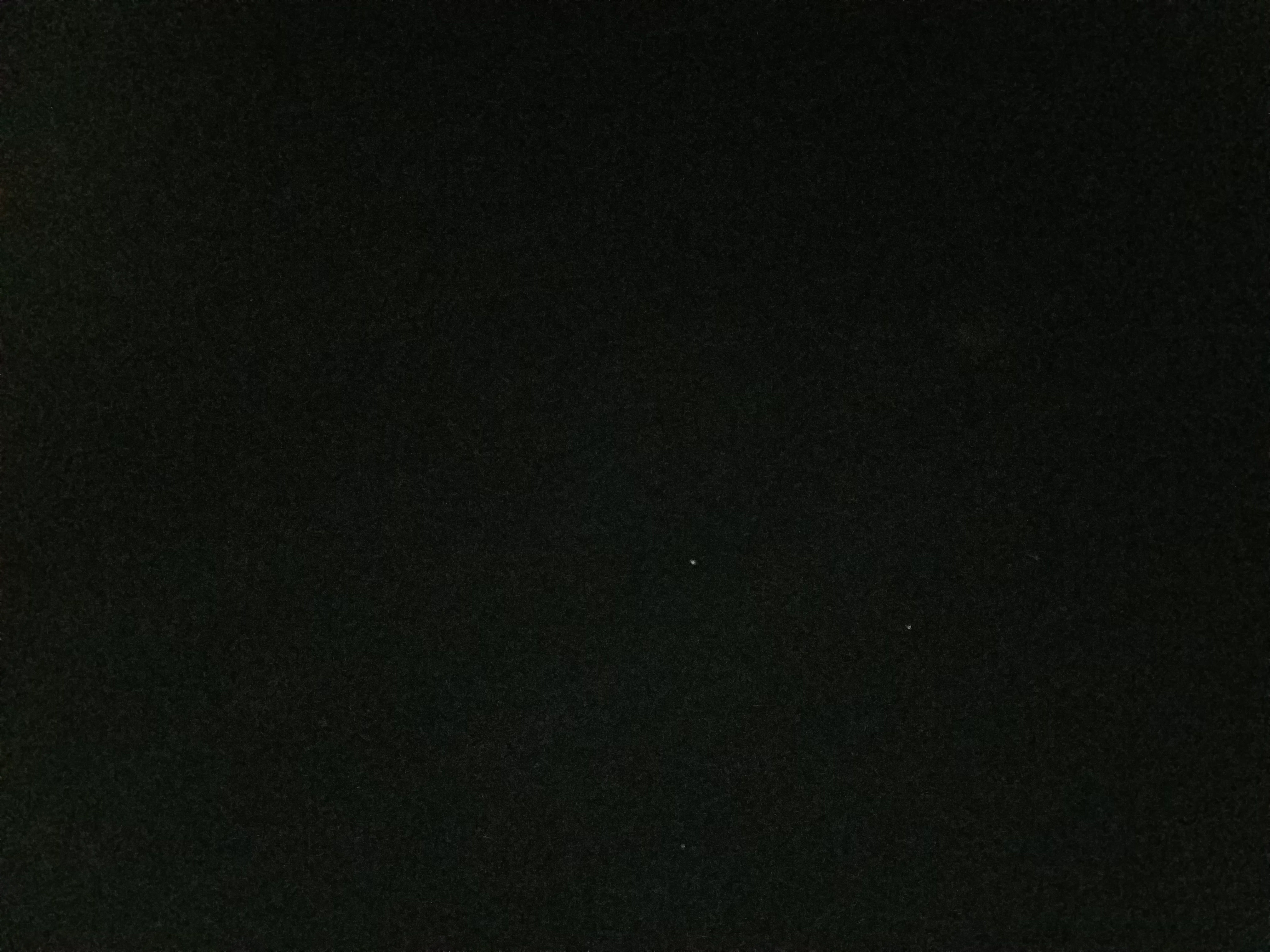 Fun fact: cell phone cameras aren't (yet) good enough to capture stars / shooting stars / the Milky Way, but just imagine that the picture above had all those things. And try not to think about how ridiculous I looked trying to snag a picture to all the people who spend every night with this view as their companion.
The last night of our hike, I lay on the ground outside the tent for who-knows-how-long, just looking up at the stars and drinking it. The experience was, no doubt, a combination of a few factors: I grew up loving the outdoors; I don't get to see things like this very often; the air was completely crisp; the 13,000 foot air was making me reflective. Whatever the cause, I was overcome with a sense of awe that I just don't have very often in the city. The awe was echoed over and over again during the trip as we saw peak after peak, as we hiked mile after mile and felt our smallness against the backdrop of the Huayhuash Range: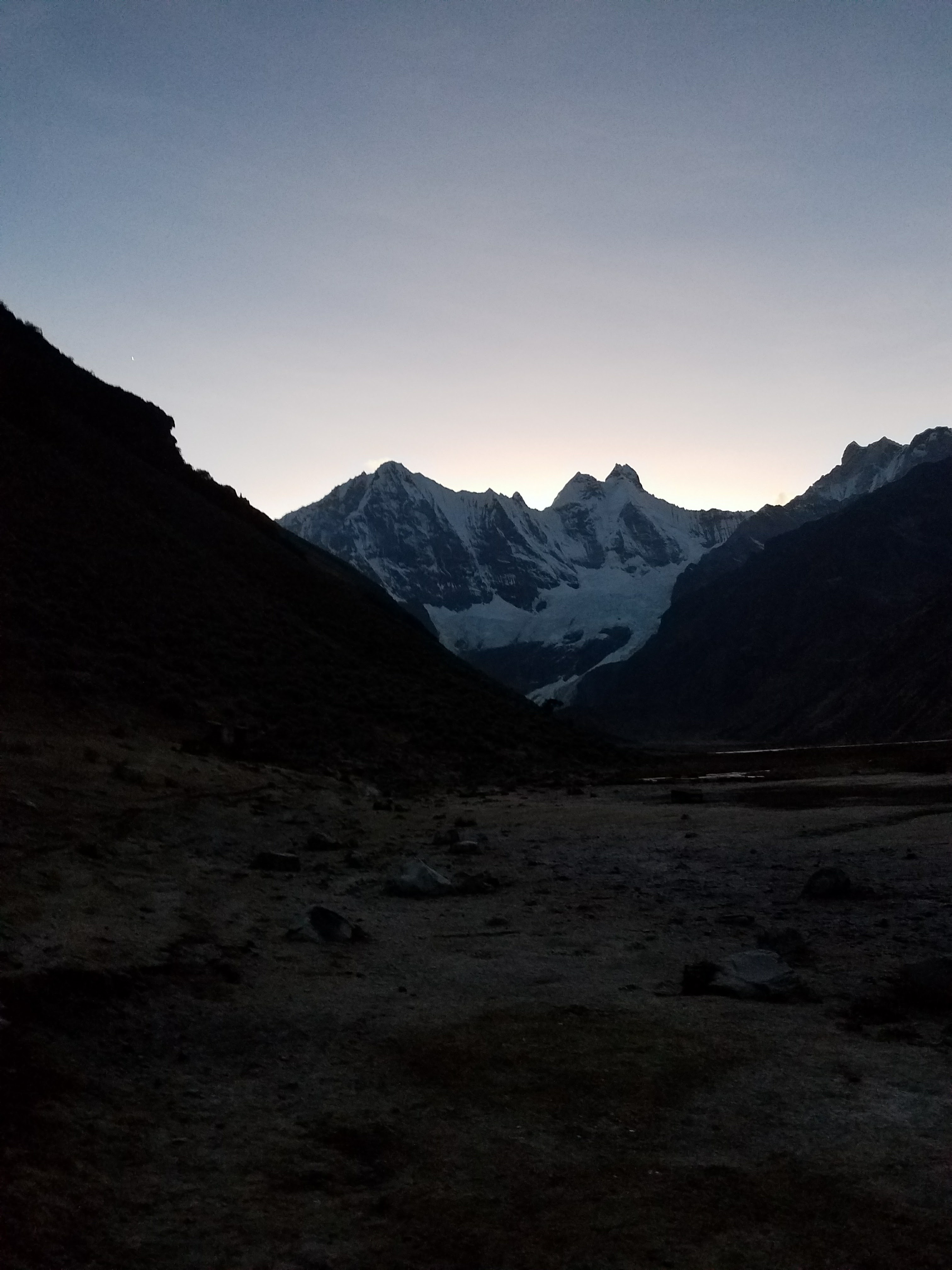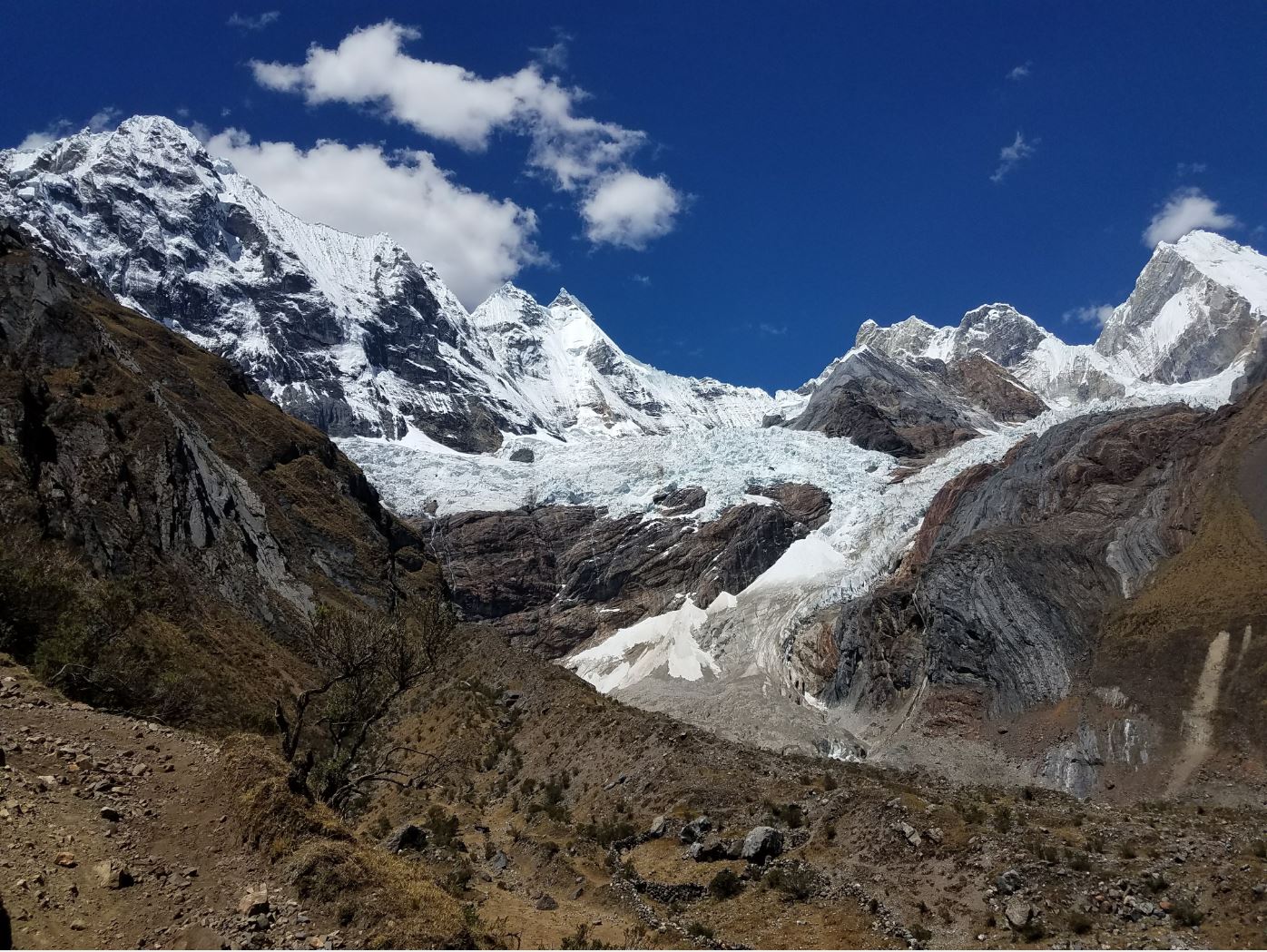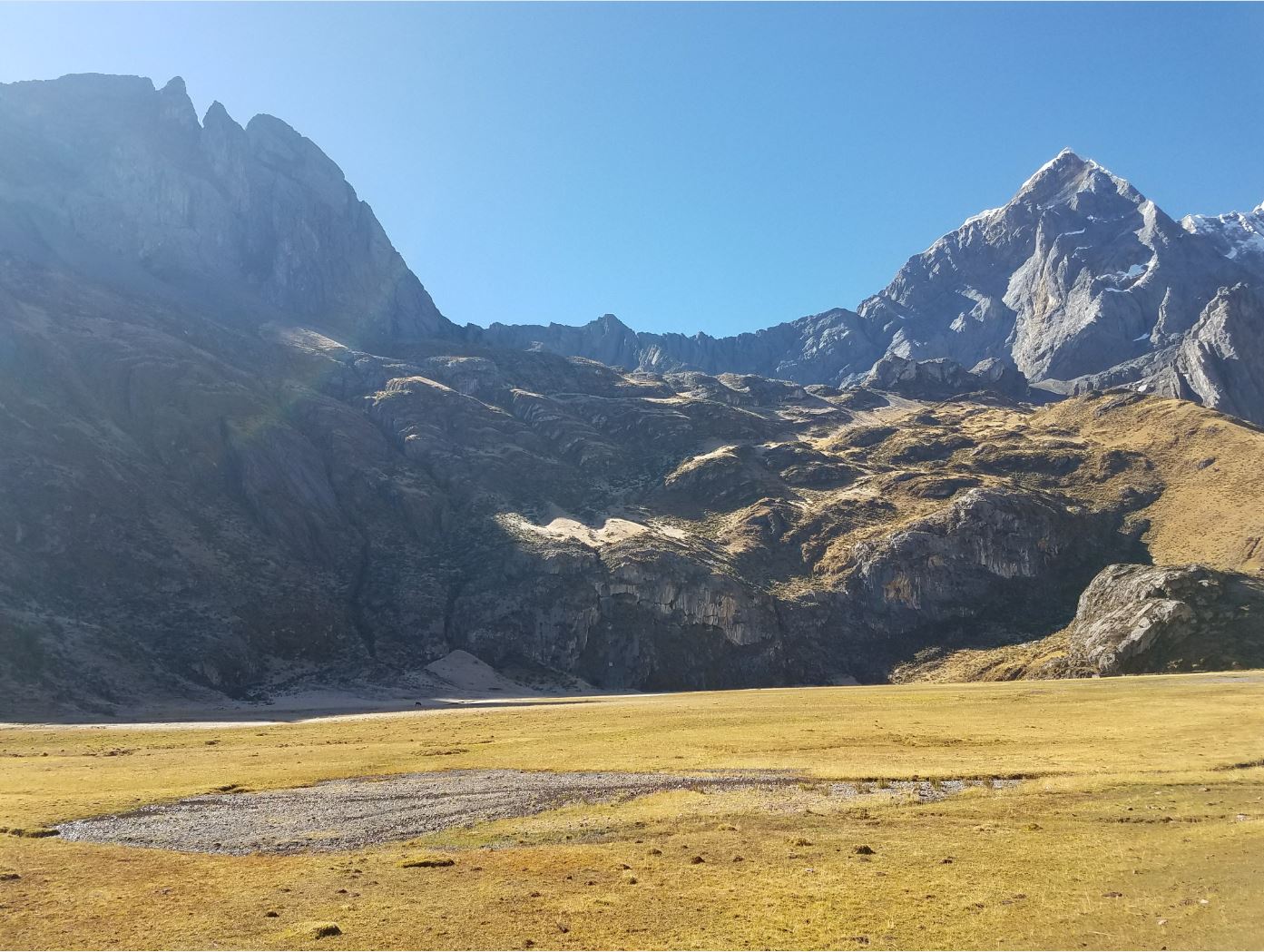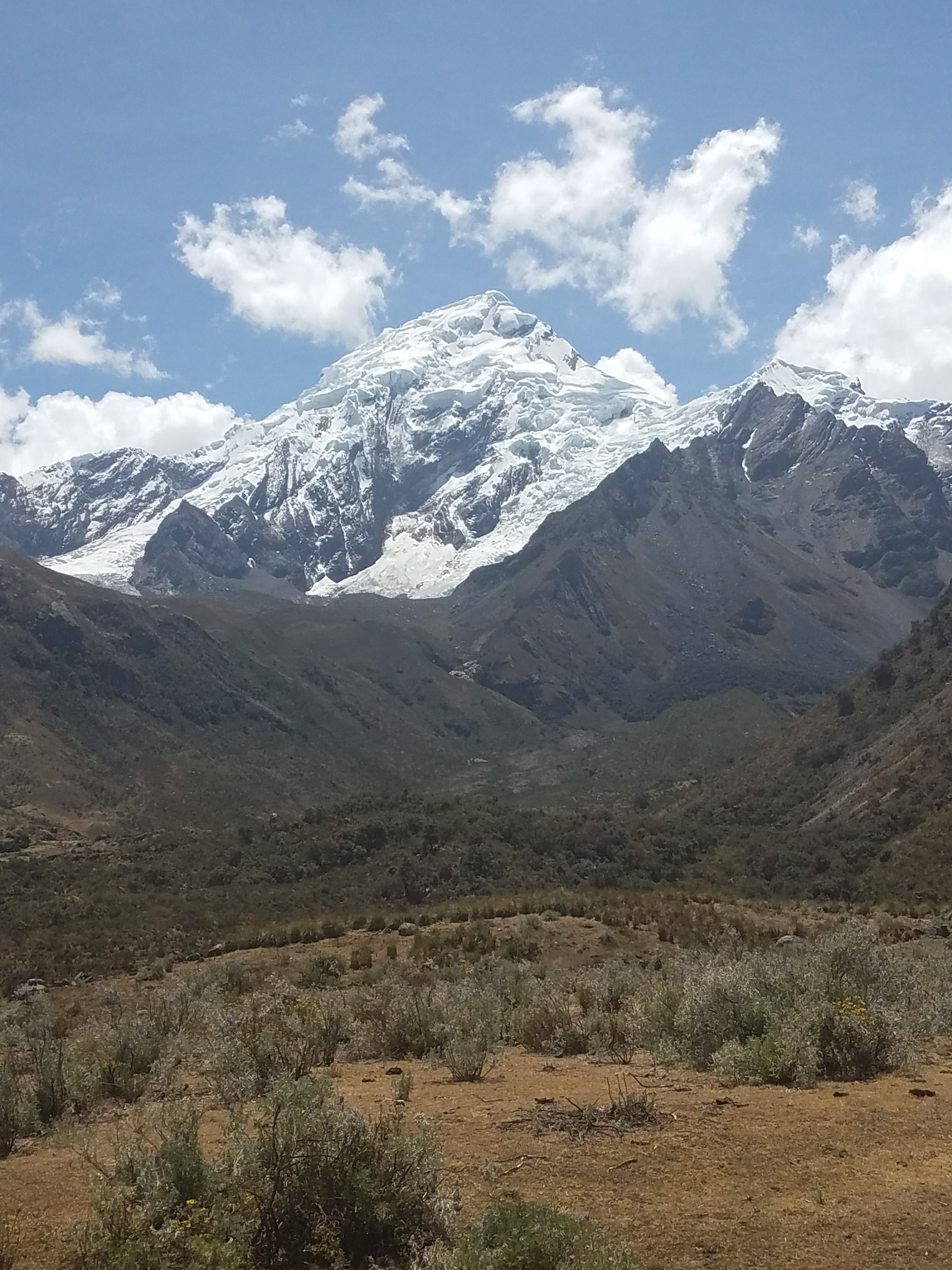 Great cities, of course, inspire us in different ways. We look at the enormous buildings and wonder at man's ability to create, to build, to tame the environment. The masses of people and their combinations can stun us, too – the day I after I got back from Peru I had to return a book to the library, and I heard five languages spoken in the ten minute walk. Spiritual awe can be found, too, from walking into churches like St. Patrick's or St. John the Divine, necks aching as heads lift skywards. Despite all these ways in which cities help us tap into the human spirit, they ultimately don't give us that sense of smallness against the vastness of the natural world.
Back in now in New York, I'm trying to figure out what this lack of natural grandeur in daily life means for city residents. Does it lead to hubris, an overstatement of what we can engineer that leaves us prone to disasters like Harvey and Sandy? Does it lead to less wonder, less awareness of our own oddness in the world? Does it even really matter at all, or is a desire for natural beauty in large part just a matter of taste? I don't know, obviously, but as we think about how we want our cities to look and what sentiments we want our public spaces to evoke, it's worth considering what can't be made present in an urban environment.
Anyways, it was a great trip, filled with a sort of beauty I don't get to encounter very often, and I'm glad to be armed with the memories of it as I dive back into work / school / city life.
Here are some more of my favorite pictures from the trip!